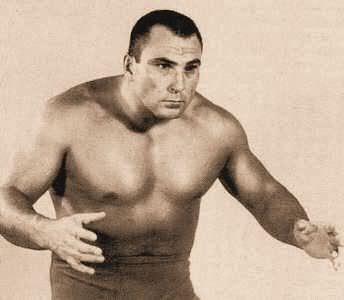 One of the monster heels brought into the Dallas territory in the mid-'70s was the Mongolian Stomper. His tenure was from November of 1975 to June of 1976 and he made a big impression while he was there. J.J. Dillon, his manager, did an excellent job on interviews promoting the Stomper. The finishing maneuver of the Stomper was doing a series of realistic looking stomps while circling his opponent. There was a tremendous amount of heat built up by Dillon and Stomper.


Stomper was built up as all monster heels were at the time. They would win matches against enhancement talent and then work their way to main event babyfaces. After that, the matches with Fritz Von Erich would come. Nick Kozak, Jose Lothario, Peter Maivia, Al Madril, Rocky Johnson and Red Bastien were the baby faces that Stomper worked against. J.J., Lord Alfred Hayes and Buddy Wolfe were his tag team partners.

The eventual matches with Fritz started in January of '76. Fritz's partners in the tag matches included Red Bastien, Jose Lothario, and Peter Maivia. The Stomper did win a brass knuckles lumberjack match against Fritz. No doubt that there was interference from one of the lumberjacks because Fritz did not lose clean in Dallas. Fritz won a Texas Death Match with the Stomper in Fort Worth. The next night, Fritz and Lothario beat Stomper and J.J. in Dallas. Stomper left the territory after this.

According to J.J.'s book, Wrestlers Are Like Seagulls, Stomper left without telling the front office.

Stomper went on to wrestle in Atlanta, Joe Blanchard's Southwest Championship Wresting and other territories. I have some tapes of him wrestling in Jim Cornette's Smokey Mountain Wrestling when he was around 60 years old. He looked to be in tremendous condition then.

Stomper was a great heel with very good psychology.