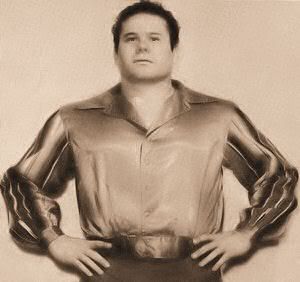 One of the more entertaining wrestlers that came through the Dallas territory in 1966 was Benito "El Matador" Matta. He was in the territory two years earlier as Benny Matta. His gimmick was freshened up with the matador tag. Whenever the heel was making a charge, Matta would dodge him like a matador without the cape. The heels did not move as fast as a charging bull. Benny would use a series of dropkicks and a pin for a finish when he did win a match.
The only main event program that Matta had was with Ricky Romero against Fritz and Waldo Von Erich. One night in Fort Worth, Fritz wrestled Matta and Waldo wrestled Romero. Fritz had the claw on Benny when Ricky came in and made the save costing Matta the match by DQ. Ricky and Waldo wrestled to a draw in the next match. This set up a tag team match the next week. During the match, Ricky got knocked out and the Von Erichs double teamed Benny. Joe Blanchard came in dressed in a suit and cleaned house with both Fritz and Waldo. Fritz was carried out on a stretcher and Bob Geigel took his place. Matta and Romero won the match. This set up Joe and Fritz's feud and ended Benny's program.
I saw Matta wrestle in Fort Worth on 12-26-66 during the Cowtown Tournament. This had four three-way matches and the winners met in a four-way elimination match. Benny wrestled Ronnie Etchison and Skandor Akbar. At the end, Akbar held Ronnie in a full nelson and Matta delivered a dropkick. Akbar got the pin on Ronnie and then stood up flexing his muscles in celebration. Skandor then received a dropkick from Benny and got pinned. Matta was the first one to be eliminated from the four way match.
Like most wrestlers in that era, Benny had very good psychology and was entertaining. I do not know where he went after he left Texas.