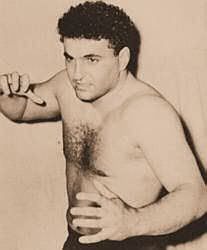 One of the first high flyers to come through the Dallas territory in the '60s was Fred Curry, son of legend Wild Bull Curry. Fred was different than his father being a good technical wrestler and a high flyer. Bull was a brawling, hardcore wrestler. Fred would finish a match with a flying body press after about nine or ten dropkicks.
The list of opponents for Fred included the Zebra Kid, Roger Kirby, Jack Daniels, Louie Tillet, Krusher Karlssen, Tony Borne, and Tarzan Tyler. The only main event program was with Fritz Von Erich. Fred rescued Bull in a match with Fritz that led to the feud. Bull teamed with Fred for a series of matches with different combinations of the wrestlers listed earlier.
Fred left the territory in late 1966 and returned for some matches in the '70s. He was then known as Bull Curry Jr. He had one of the best dropkicks that I have seen.
Fred's son, Fred Curry III, wrestles on the independent circuit in the Northeast.