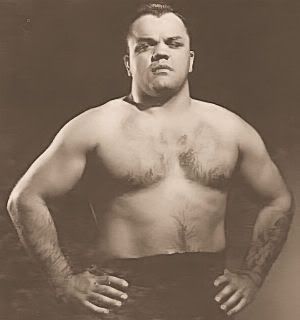 One of the people responsible for the success of the booking office in Dallas during the '60s and '70s was "Bulldog" Danny Plechas. According to the book written by Gary Hart, Plechas was the booker when Hart came in with Al Costello and Karl Von Brauner. Plechas had wrestled in Texas years earlier as a partner of Mike DiBiase, the father of Ted.
Bulldog Plechas returned to Fort Worth on 9-12-66. This was also the time that Fritz Von Erich and Ed McLemore broke away from the Houston booking office. Plechas must have become the booker then.
As a wrestler, Plechas was always on the undercard. The only main event that I can remember him being on was when he was teamed with Waldo Von Erich against Karl Von Brauner and Gary Hart. He usually put people over while winning a few matches here and there. Plechas would use "concealed weapons" from his trunks to draw heat. Boyd Pierce, who was the ring announcer in Fort Worth, would ask people to not bark at the Bulldog. Of course, this would get people barking louder.
After reading Gary Hart's book and looking back at the matches, I realize that Plechas was very unselfish in his booking. Many bookers who were wrestlers put themselves over in the main events. When the Bulldog wrestled, he put others over and taught young wrestlers how to have a match. Dusty Rhodes' first match in Fort Worth was against Bulldog Plechas.
Even thought Bulldog Plechas was a heel, he was one of my favorite wrestlers. I was glad to see him become a referee after his wrestling days were over.