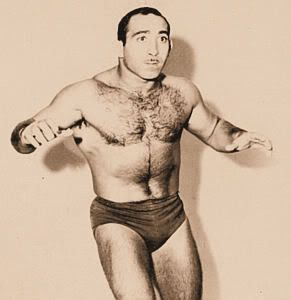 One of the high-flying wrestlers that came through the Dallas territory in 1966 was The Amazing Zuma. He had many of the same characteristics of Argentina Rocca and was probably copied after him. Zuma used quick dropkicks and would slap people with his bare feet. The victory roll was used as his finisher.
Zuma had a variety of opponents but did not have a feud with any. He always wrestled underneath but had his share of victories. The Golden Terror, Indian Joe, The Mummy, Danny McShain, Jimmy Valentine, and Roger Kirby were among the heels he wrestled. Billy Red Lyons and Cowboy Bob Ellis were his tag team partners.
I saw Zuma wrestle Danny McShain on 5-30-66 in Fort Worth on the opening match. Zuma won when McShain dropped his foreign object and referee Marvin Jones picked it up. Marvin immediately called for the bell and stopped the match disqualifying McShain. On an interview, I heard Bobby Heenan talk about using a piece of motel soap wrapped in tape as a foreign object. I wondered if Danny used the same thing. According to Danny's record book, he only wrestled about a dozen matches after this.
Zuma may have been a copy of Argentina Rocca but he sure was entertaining.