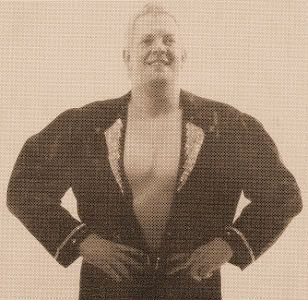 A young man named Jimmy Valentine came through the Dallas territory for a short time in 1966. He was big, strong and very hard working. Jimmy's finishing move was the over the knee backbreaker. In my opinion, he was to remind the fans of Johnny Valentine.
Although Jimmy was very green at the time, he worked with many of the top baby faces. The list includes Bull Curry, Ox Baker, and Billy Red Lyons. He also wrestled some of the heels which included the Mummy, Indian Joe, and Blackjack Daniels. His most frequent tag team partner was Mark Lewin. On 5-31-66, I saw Valentine defeat Indian Joe in a squash match.
Valentine left after about three months to become Jimmy Valiant in the WWWF. According to a shoot interview from about 2000, Jimmy said that Vince McMahon Sr. called Fritz Von Erich wanting a monster heel. Fritz recommended Valentine. The rest is history. Valiant became one of the most successful wrestlers of all time.
The shoot interview was very hard to understand. I e-mailed Jimmy Valiant and ask him if he wrestled as Jimmy Valentine in Texas in 1966. He said that he did.